We believe that...
Biblical Church Ordinances
We believe that Jesus Christ established two ordinances for the church to observe, the first being scriptural baptism as a picture of the death, burial and resurrection of Jesus Christ and the resurrected life received by those who trust Him. When a soul accepts Jesus Christ as his or her personal Savior, baptism by immersion is the first act of obedience to Christ. It is not believed to be essential for salvation, but it is essential for obedience to Christ. The second ordinance given to the church was communion or the Lord's Supper. Our church observes communion several times during the year as directed by the Holy Spirit through the pastor. As a general rule, communion is observed on Resurrection Sunday, at Thanksgiving and at Christmas and any other time that the pastor is led by the Holy Spirit to bring the church together to remember the broken body and shed blood of Jesus Christ by partaking of the unleavened cracker and fruit of the vine. We do not believe in a "closed" communion (open only to our particular church members) but we leave it up to the individual believer as to whether or not they wish to participate. It is our belief that those who participate should be scripturally baptized believers, but we do not try to dictate participation in any way. We believe it to be between the believer and the Lord.
Our Church Dress Code
It is our belief that our doors should be open to sinners, regardless of their background. We do not dictate the length of a person's hair or their dress. We believe it is our job to teach the Word of God and allow the Holy Spirit to work on the heart. We do believe that Christians should dress modestly in order to bring glory to the Master, and our lives should be an example to the lost. Our services are not "fashion shows."
Our Church Motto
Our church motto is "We accept you as you are, understand where you've been, acknowledge who you've become and still gently invite you to grow with us." It is our desire to have a church that opens its doors to those who feel that they have nothing to offer. We believe that Jesus Christ reached out to the "down and out" sinner during His earthly ministry as an example for us to do the same. Many from our congregation have been through divorce, alcoholism and/or drug addiction, and we encourage those who are struggling with these things to come and lay them at the foot of the cross. We will do our best to give help and support through the power of the Holy Spirit of God.
Fellowship & Activities
It is our belief that too many churches in America and the world today are based on activity. While we believe that the Bible definitely teaches that Christians should gather together for fellowship among the brethren, we do not believe that activities should take the place of the mission of the church, which is to win the lost and teach and disciple the believer. We do come together on occasion for dinners and fellowship, but these gatherings are secondary to worship and outreach. We do not offer activities or sports events in an effort to build our church attendance or membership. Most of our fellowships are held at 7210 FM 2378 in Wolfforth, Texas – where our fellowship hall is located on the pastor's land.

Powered by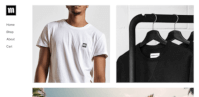 Create your own unique website with customizable templates.